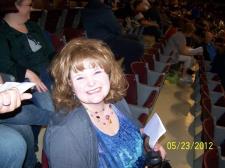 Creeping, icy cold seeped deftly beneath my cloak. My mind embroiled in matters out of my control, I pressed on through the once affluent neighborhood. The war had raged bitterly for thirteen minutes on New Year's Eve 2021. Those of us left behind lived in small tribes scrambling to make ends meet.
I was an envoy, dispatched with a message, carrying much urgency, to our brother tribe, chastening them for their recent behavior. A fort night ago, had been the blood moon festival. The tribes had all come together to barter goods, share a good meal, and dance upon the last green grass of Autumn. This tribe had forsworn agreed upon civility and brought liquor and tobacco. As the night wore on, they became more and more raucous. The innocence of the night marred by their indulgence and crude choices.
As I neared the tribal encampment, I was shocked! The gates hung askew and trash was cradled like beloved infants by the ever present dust devils. The place was in utter disrepair. Walking through the entrance, my eyes caught several heaps upon the wooden walk-ways and in doorways. Gasping in dread, I crept to the nearest one and hesitantly bent down. A loud blast from his nether region and the stench of booze made me jump back. Had they lost all civility? They were lying about inebriated and their children were haunting the corners of the buildings.
Boiling with anger, I nearly kicked the tribal leader's leg! But no, that wouldn't due to lose myself as our long ago ancestors had. I withheld my indignation and briskly shook the man awake with bitterly pronounced blandishments. Handing him my missive, I stood to leave. My eyes continued to garner information as I strode back toward the once, proud gates of the encampment. Shaking my head, I knew that my report would be regarded darkly by the tribal council.