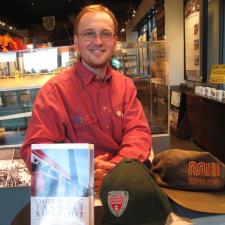 Speaking/writing as a self-published author two times over and counting, you can virtually self-publish any piece of writing of yours that you choose--especially if you use Amazon's self-publishing Kindle Direct Publishing (KDP) network. Once you click the 'Publish' tab, then you do virtually own the rights to your newly self-published work from that point forward. You even get to choose the online sales price for your written work, and you can change it any time if you desire!
Also, you can "unpublish" (the name of the given tab on Amazon's KDP) your self-published work at any time you please. If you do find a traditional publisher who has taken interest in the edited draft of your self-published written work, then you can/should immediately unpublish your self-published book so that the traditional publisher can walk you through the steps of traditional book publishing and in turn secure the rights to your newly-traditionally-published book. (My first book was published traditionally, so I have gone through those steps myself as well.)
One word of advice: when reaching out to traditional publishers, do not tell them that you have previously self-published an earlier draft of the same written work you are presenting to them for publication on their end. If they see or learn that you had previously self-published the written work you are presenting to them, they may turn down your offer.
I hope this helps. Good luck with the publication process, and allow me to give you an early welcome to the world of authorship! It is a good, fun club to be a part of!