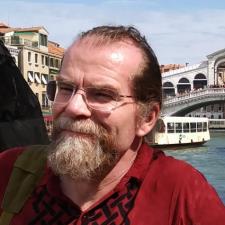 I can only speak for myself. I may be educated, but I don't know if I'm all that 'professional'!
A religious experience, such as the visions at Medjugorje, are singularly personal. For those who experience such visions, along with other phenomenon, what they experience is very real. For those of us who have not shared their experience, we are left in the dark.
We have nothing with which to assess the reality or unreality of these people's experiences, no tangible, physical evidence to examine. So far as I know, no visual evidence (which, in any case, is almost never conclusive). Nor, assuming that such visions actually take place outside of the minds of witnesses, can they be called forth on command so that they could be examined in laboratory conditions.
Where this leaves us is, as I've I've already stated, in the dark. This, of course, is a thoroughly unsatisfactory state of affairs, which explains why people are compelled to adopt a strident position regarding the matter. Human beings - that is, the human mind - demand certainty because certainty is equated with safety, just as uncertainty is equated in the human mind with danger.
Understand, however, that these psychological compulsions do not, in and of themselves, prove or disprove the reality of these religious visions.
Again, speaking only for myself, I think that we human beings do not know everything there is to know about the universe into which we are born and shouldn't assume that we do (even if false certainty provides an illusory sense of safety).