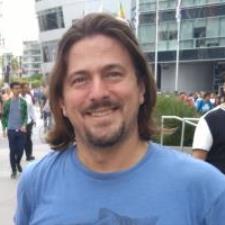 Max M. answered • 05/06/19
Improve your skills and scores with a Harvard grad.
The best way I know to think of thesis statements is that they are always cause-and-effect sentences.
It can be something that the author does that has an effect on the reader:
"Sophocles uses tragic irony throughout Oedipus Rex to show his audience that free will is an illusion."
It can be something in one part of the work that affects its meaning:
"Hamlet's constant search for truth makes him unable to act until it is too late."
It can be a more detached observation about the text:
"The narrator of Frost's 'The Road Not Taken' is more cynical than he appears because his word choice shows his regret."
Or probably other possibilities. But what they have in common is your attempt to dig into why an aspect of the book / play / poem / etc. is the way it is.
Hope this helps!