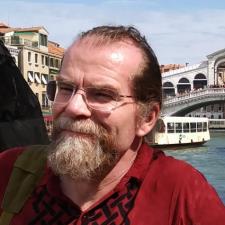 The examples that are cited - the British in Hong Kong and the Japanese in Korea - are both cases of colonialism. Both the British and Japanese took possession of Hong Kong and Korea, respectively, with the intention of remaining in control of these territories for an indefinite period of time, ideally (for Britain and Japan) permanently (it's true that, by treaty, the British had a 99 year lease on Hong Kong - but when the treaty was entered into that the deadline would have seemed so far in the future as to be an indefinite period of time). As colonial possessions, the respective ruling powers chose to promote features of their culture, such as language, both as a practical means of facilitating the process of governing and as a chauvinistic display of superiority. It should be noted that this process of an Imperial power imposing its culture onto a colonial possession worked both ways. The native peoples of colonies ruled by foreign powers often voluntarily adopted aspects of the culture of the rulers in order to promote their own interests, such as merchants seeking profit.
By contrast, the United States (along with other powers who contributed forces for the occupation of Japan) had no intention of making Japan a colony or of maintaining indefinite control. The goal of the Allied occupation of Japan was to establish a friendly, democratic form of government that was free of the territorial ambitions of the Military dominated government of the 1930s that had provoked World War II in Asia. In other words, the goal of the Allied occupation was exclusively political and intentionally temporary. Aside from seeking to curtail Militarism, the occupation did not have any intentional cultural goals.
In direct contrast to imperialism, the goal of the Allied occupation was to have the Japanese rule themselves, remaining a sovereign, independent nation state. It should be noted that, in the wake of World War II, imperialism had been largely discredited and the chief victor in the War, the United States, did not look kindly on the possession of colonies (even before the war, the U.S. had arranged for the independence of its own colony, the Philippines).