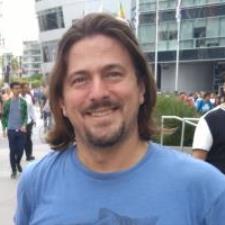 Sure! And I hope you found the book fun--I remember being surprised when I read it how many of Wilde's famous lines were from that one book ("there is only one thing in the world worse than being talked about, and that is not being talked about.").
Anyway, Gothic lit is, in a nutshell, a subgenre of horror. So the easiest way to get started with your question is to look for horror elements in the book. Think of the predominance of fear (especially as it gets going), gruesome images, supernatural events, and doomed love. You should be able to get a couple of good paragraphs just out of those (let me know if not).
To get even more specific, Gothic lit often uses mysterious and/or gloomy settings, especially medieval castles and churches or graveyards (Dracula and Frankenstein are probably the most famous examples of this). It often involves an anti-hero, a protagonist who is not at all clearly a "good guy." Sometimes the gloominess and fear will be emphasized by elaborately described nightmares and / or a character going "mad." Lastly, it also often makes use of the "damsel in distress" motif--think of an innocent, pure, vulnerable young woman in danger from a dark, powerful, mysterious villain or monster.
And lastly, since Wilde is writing a bit later than Shelley and Stoker and friends, now that you have some sense of the basic tropes, look for Wilde to riff on them or do different versions.