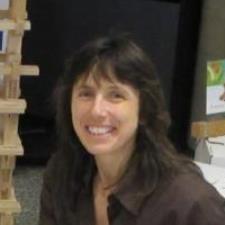 Hello Ghe,
nouns: people, places, things
Something that is not tangible but can also be had is also a noun; examples are courage, sadness, idea, heat, and fun.
Some nouns you can count and some you cannot.
And that is different in each language. Let's get a look at that in the English language.
countable nouns:
any noun that is used in such a way that it can be counted.
Imagine having a picnic next to a river.
Your friend says, "Let's count how much we have of each thing we brought."
Which things can you count?
Can you count the cups? Can you count the napkins? And can you count the water?
Well, it may seem like you can count the water if you were to say, "We have two bottles of water." But it's actually the bottles you counted. The same goes for a river: It is one river and ... Is it one water? Not in English!
The water is an uncountable noun.
Now imagine the sentence you were given!
nouns: Paula, butter, bread
Can you say a butter or a bread? Can you count them without adding other words (sticks of butter, balls of butter, loaves of bread, slices of bread, clumps of bread)? Something like bread is especially tricky. What did your teacher tell you?
I'd love to hear what you decided! Please let me know :)
Here is something that might help you: https://www.grammarly.com/blog/countable-and-uncountable-nouns/#:~:text=Countable%20and%20Uncountable%20Nouns%3A%20Rules%20and%20Examples%201,...%203%20Both%20Countable%20and%20Uncountable%20Nouns%20