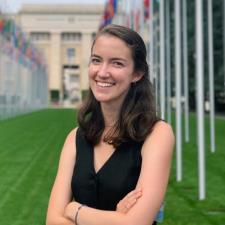 Anna I. answered • 10/20/21
Specialized in MCAT Prep, Physiology, Admissions Essays
Hi Kiley! Thanks for posting this question. I think it requires an understanding of why each answer choice is either wrong/right. Let's start from the beginning!
A is telling us that allele frequencies will be fixed in each population when migration rates are high. We know that when migration is common, populations are more likely to interact / reproduce with each other, so their resulting populations will have mixed allele variability, instead of continuing to be fixed. If migration wasn't happening at all, then alleles will be fixed in each population. But this is not the case with our question! You are correct to think that this answer is incorrect!
B is saying that allele frequencies in each population have no relation to each other. We know that this is false, because migration will cause reproduction among different populations, and thus allele frequencies will not stay independent.
C is saying that allele frequencies in each population will have an effect on each other. This is true! We know that allele frequency variability can come from genetic drift or migration because populations will share genetic diversity among each other and strongly affect each other's allele frequencies in the process. I agree with you, this one seems the most correct!
D is saying that allele frequencies will not fluctuate. We know that in a true ecosystem, allele frequencies always fluctuate. Especially if there is a high amount of migration! This answer choice is incorrect because it misses the connection between allele frequencies and genetic dynamics from migration.