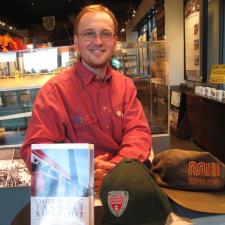 Hello,
You have asked a very important question, so I am here to provide you with a substantial solution that I hope will help you and your special education this year. Just out of curiosity: are you a parent, tutor, or teacher? All the same, the following information can apply to educators in all three of these categories.
Children who have special needs each have their own unique outlooks which in turn not only dictates the course of their educational output and intake, but also their lifestyles during childhood and going forward as adults. As a teacher and tutor who has worked with special needs students at the elementary, middle, and high school levels for the last 15 years in my academic career, I can honestly say that the more you integrate your special needs student's own individual interests into the picture when teaching him/her, the more receptive he/she will be to the learning at hand because he/she will be able to make an immediate connection between what they are learning and what they hold in high esteem on their own, in tandem with how their brain functions best given their special condition and corresponding thought process.
In terms of a routine: special needs students also respond well to consistency because it helps them focus better and develop a rhythm, pattern, and flow in their everyday business routines when it comes to fulfilling school-related activities and corresponding coursework. Is your special needs student more of a morning person or afternoon-evening person in terms of their functionality? If the former is true, then getting an earlier start in the day will work to their benefit based on their brain wavelengths. If the latter is true, then saving the more challenging academic material for later on in the day after the simpler academic content (for your student, in terms of their skill set) has been covered in full--complete with warmup activities to keep their focus sharp and overall thinking active--will work to their benefit accordingly.
Also, having frequent opportunities for physical movement so that your special needs student is not sitting still in one place the entire time will help them tremendously in terms of maintaining their focus and maintaining their underlying mental alertness active according to their given condition. Even having your special needs student sitting on one of those bouncy ball chairs allows them to physically maintain that essential rhythm and movement while learning in front of a computer screen for distance learning, or when looking straight ahead at you, their teacher, as you are demonstrating a lesson in motion all the while.
In 2015, I wrote and self-published a book titled Tommy Wrought: A Musical Reflection Of Children With Special Needs that discussed in detail how children with special needs and music really connect well--especially when it comes to everyday learning. If your special needs student is a lover of music (or if you are unsure as to whether they are or not), feel free to play music through them throughout the course of every day of learning to help them not only enjoy what they are learning, but so that they can also make connections between what they are learning firsthand to song lyrics that help to reiterate the learning content lyrically and rhythmically in tone. Just hearing another voice (in the form of the singers themselves) and another sound (in the form of the rhythms and melodies constituting the musical compositions being played aloud for your special needs student) can really help to get through to children with special needs (especially if they are nonverbal) when it comes to tackling everyday business tasks and other related odds and ends.
I really hope this helps! Feel free to reach out to me if you have any further questions and are in need of any tutoring assistance for yourself or anybody else whom you know seeking top-notch tutoring. I wish you all the best as you nobly educate your special needs going forward. Keep up the great work!