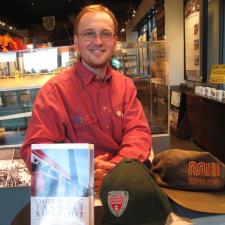 Hello Luhan,
These are excellent questions about time management for delivering oral presentations. Having looked them all over, I am not sure if they are questions for a homework assignment of yours, or if they are general questions that you have for us tutors here at WyzAnt. If the former is true, then your own answers to each question would be best. But if the latter is true, then I can give you my two cents on the underlying topic of discussion right here:
Describe the time management strategies you use when given an oral presentation.
For me, I make sure to allow enough time for everything I want to say to be said clearly and concisely in the time I am allotted both on the clock and/or by my teacher themselves per the assignment protocol. I always keep my eye on the clock to make sure that I have enough time to say everything that I want to say and that I feel is relevant to the content delivered at hand. If necessary, I will supplement to include more of one thing and less of another to allow enough time for everything to be included in my oral presentation accordingly.
What is one component of speaking that people need to remain mindful of when considering improving as a speaker?
Always make sure to maintain eye contact with your audience. Reading everything directly off of your paper, projector, or computer screen shows that either A) you are ill prepared to deliver your oral presentation; or B) you do not have any original thoughts of your own and are therefore quoting everything from another source of information. That does not sit well with audiences of any size or demographic regarding any topical element being presented before them. But the more engaged you remain with your audience, the more interested (hopefully) they will be in what you are presenting to them.
What is/are the thing(s) most people are strong at in writing? What is the one thing most people feel the need to improve most? 
This question will be answered differently according to the strengths and weaknesses possessed by each and every individual unto whom this two-part question is posed. I would say that in order to be strong in writing, one must be articulate, clear, concise, and smooth-flowing in their literary output on paper. One thing I find that many people to improve upon the most in writing is their proofreading. You would be amazed at how many people neglect this essential element of writing. Sloppy writing in terms of having poor grammar, spelling, capitalization, punctuation, sentence structure and linear alignment in paragraph organization can turn otherwise terrific topical writing into an utter train wreck. Sometimes SpellCheck is not enough to do the trick in this department however. Instead, it is an excellent idea to read through your writing at least one time in full to see how your own writing sounds and looks to your own ears and eyes. Then you can make any and all necessary edits yourself as the writer of the piece itself.
What happens when you encounter "writer's block"?  
When you encounter "writer's block", your brain temporarily freezes in terms of being unable to continue carrying a thought which you began writing about, or begin writing something new right off the bat. It is often frustrating and painful, especially for top-level writers. Just give it some time; try some writing exercises along the lines of writing public online reviews on networks like Amazon and Yelp; converse with people in an articulate manner on social media and via texting; read books and listen to music that appeal to you; and before too long your creativity will begin flowing smoothly once again.
Describe some strengths and weaknesses of a reader. What strategies do readers like to use when encountering a challenging text?
Strengths that readers possess include their ability to take a deep interest in what they are reading up front and maintain that level of excitement as they are reading through the literary work placed in front of them. That will allow them to bear an initial enthusiasm for reading what you have written, on top of them having a larger vocabulary than the average person due to the readers themselves being more well-read than their less literate peers and subsequently more appreciative and respectful of literary works of all different natures.
Weaknesses that readers possess include an impatience towards wanting new things to happen and constant action to take place within the plot and among the characters in a book so as to be continually entertained as they thumb through the pages. Rather than waiting it out and taking everything one step/chapter/page/paragraph/sentence/line at a time, some readers will be very harsh and judgmental regarding their opinions of what they are reading because they were hoping for something "bigger"--firmly believing that bigger is better, which is not always the case for anything in life.
Some strategies that readers like to use when encountering a challenging text including highlighting different points of interest and information to help them remember important elements of thought as they arise along the way. Readers may go back and re-read what they saw on paper so as to ensure that they truly understand what they have read in full rather than skim the reading or move on to the next section of language without fully grasping what came before it/them.
What are 3 things one can do in post-secondary to continue to improve as a reader?
1) Read more to help build your vocabulary and overall literary awareness.
2) Read material that is at your level of literacy and comprehension to help maintain your literary strengths as a person and build your literary capabilities as a growing reader at that.
3) Analyze the text in greater, more philosophical detail than before so as to gain a deeper understanding of the messages conveyed within the language present and help you begin to see context from multiple angles of thought throughout the process.
What is a media text you would love to examine and why?
This is a question that is posed to you directly, your answer would be best. But generally speaking: I like looking at transcripts of political debates, movies, television shows, and most of all, song lyrics, to get a clearer idea of what the debate participants, actor-characters, and singers were articulating all along, but which may have been slightly clouded to the untrained ear in my/the audience member's case.
How would you go about getting insight from peers regarding a media text you have created? What questions would you ask them to garner?
Send your peers copies of rough drafts of your media text before it goes to print or even the final draft. Allow your peers to be your second pair of eyes throughout the writing and editing process. Take any and all feedback that they have into account when composing future drafts of your media text going forward.
You could ask your peer reviewers questions along the lines of their overall opinions regarding specific points made in your text, language used, tone displayed, and transitions-segues from one scene to another accordingly on paper.