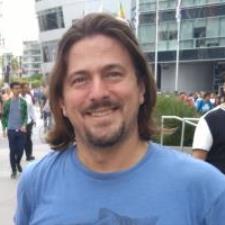 How much time do you have?
The short answer is: a super-complicated network of alliances and treaties (designed to be complicated to prevent exactly this sort of thing from happening, so it was either going to work great or fall apart completely. So first it did one, then it did the other) that knocked countries into war like dominoes. Plus several mistaken assumptions about what other guys would do (e.g., "I know Britain guaranteed Belgium's neutrality, but surely they're not going to be that mad if we just march through..."), and the belief that all these fancy new weapons would make wars last shorter not longer.
Or are you asking not what the causes were, but rather why the assassination of the archduke set them in motion? It's still pretty much the same answer. Serbia was part of the Austro-Hungarian Empire. But a growing group of nationalists wanted Serbia to be an independent country. Gavrilo Princip, as you probably know, was one of those nationalists. So while any political assassination will have major consequences, this one demanded an explicitly political response. In other words, Austria-Hungary couldn't just put Princip on trial, execute him, and be done with it, they had to (or felt they had to) smack down Serbian nationalism itself. Which put them at odds with Russia (shared slavic identity with the Serbs), which meant they needed to ask Germany for help, which meant...
and there it all went.