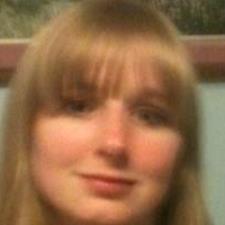 There are many possibilities here. First, you have to consider the way that these people grew up. It was an environment that causes resentment. So, his rationale is often resentful and bitter. Katniss is not immune to this. She is often cold and unfeeling. I would actually say that they are plagued by the opposite experience to trauma in the book.
Gale is passionate, resentful, angry and focused.
Katniss is aloof, cold, empty and disinterested. She has difficulty connecting in reality.
Gale even points to this in the book where he discusses how she will pick whomever is best for her and not based on any "love" or "passion".
So, basically they are two sides of the same coin. They represent two reactions to bad experiences.
I hope you enjoyed my analysis. Maybe you should join a book club to talk about this stuff and read books. Might find you enjoy it! Have fun!
I didn't see the movies, so forgive me if you are referencing those. Although, I have heard about them. I am just not a movie person. I do try, but considering I fell asleep to the Avengers, I think my husband has given up on me. :D