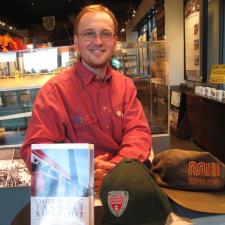 Hello.
As a published author, I can understand where you are coming from here. I would suggest that you do your very best to make your dialogue sound as naturally conversational as possible on paper--as if the two or more people conversing with one another literarily were old friends or classmates that had just become reunited for the first time in years, asking each other how everything was and what was new in their lives. Catching up with other people provides the ideal opportunity for character dialogue to commence in casual fashion without sounding like a Q&A session since it is less formal in its verbal outlook and implications.
Different points in your fictional story in which two or more characters are chatting informally also make for great moments of everyday conversation in writing. Rather than sounding like the characters present are "interviewing one another", questions-and-answers being presented (as the case may be) on paper can instead have more of a meet-and-greet tone to them so that it sounds more relaxed and less formal in tone. Just like topics of conversation that shift naturally from one to another at the drop of a hat (unless somebody speaking pointedly states, "Change of topic..." as a prompt thereto): when approaching character dialogue in a manner like that described above, written communication in stories will appear to be more human and less robotic in its overall aura.
I hope this helps. Good luck with your writing endeavors!