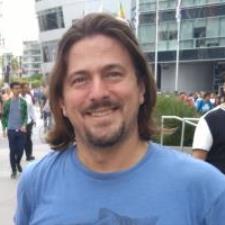 Yes, the English language has changed since 1854. It's changed since 1954. For that matter, it's changed since 2004 (who knew what hashtags or unfriending were in 2004?). Language constantly changes. And even native speakers sometimes find Thoreau difficult, so congratulations to you for trying it!
However, "Old English" refers to much much older English than that. Old English refers to about the 400s to the 1100s CE, and is basically not intelligible to modern English speakers. Beowulf is probably the most famous work written in Old English, and today people either read it in translation, or else have to spend at least a few weeks learning Old English first. (I'm not expert enough to be totally sure of this comparison, but think of how something like Gilgamesh or other Akkadian works compare to modern Farsi). If you google "Beowulf original," you'll see right away that it barely even looks like English.
Middle English goes from around the 1100s to the 1400s. Geoffrey Chaucer's Canterbury Tales is probably the most famous work in Middle English. That's more recognizable than Old English, but most people still need a few weeks of study before they can read Chaucer or other medieval English works in their original forms.
After that is what is called Modern English. So even Shakespeare and his contemporaries, as difficult as they are at first, are Modern English. What that means is that the vast majority of the vocabulary is recognizable and the fundamental grammar rules are the same. And that's true for Thoreau as well. It doesn't mean that every word is used exactly the same way or that every grammatical construction is exactly what you learned in your English classes. Again, language changes, and my classmates in school had trouble reading stuff from the 1930s without laughing because of how the word "gay" has changed, to pick just one obvious example.
The good news is that it does mean that it's similar enough that if you take your time with it, you probably have enough English to get it, and it will become easier as you go.
So keep going! And let me know how you like Walden, and if you'd ever like to discuss it in more detail.