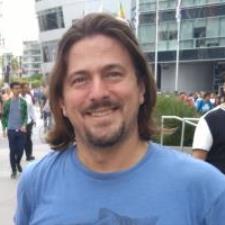 Great question!
The fancy word you're looking for is anapodoton, a Greek rhetorical device making use of incomplete sentences, and which is so fancy, this spell-check doesn't recognize it.
But really, as much as I love fun obscure words, I doubt that knowing that one will help your writing as much as considering it a form of allusion, a more common device, which you probably already know, in which you call something to mind by hinting at it rather than stating it directly. So write on, Macduff (he said, alluding to Shakespeare), and don't stop till you get enough (maybe it's best to skip that allusion for now).
But while we're on the subject, here's a great twist on an anapodoton:
On the eve of the American Revolution, Patrick Henry was giving a speech at the Virginia House of Burgesses. Criticizing the king, he said, "Caesar had his Brutus, Charles II had his Cromwell, and George III..."
The other delegates caught the reference to assassinated leaders, and some interrupted him with shouts of "treason!" At which point Henry (I like to believe with a smile), finished his sentence, "...may he profit by their example."