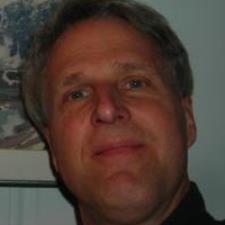 Stanton D. answered • 02/10/21
Tutor to Pique Your Sciences Interest
Hi Emma L.,
Unconscious assumptions are those you make, but don't know that you had a choice to make differently, which could definitely affect the validity of your interpretation of a problem or situation. For instance, you might assume that no one you know "has it in for you", especially if you have never experienced such a reaction in anyone else, and you could therefore proceed merrily along, unawares. But it could be that someone really hates you, and is just waiting for a chance to do something incredibly mean to you (such as trash talk you behind your back, or get you fired from a job, etc.). (By the way, I hope this isn't the case -- but ...)
Working assumptions are those you consciously make, to limit the scope of a problem to something you can consider properly. For instance, "should I buy item A or item B"? Here, your working assumption, as you even approach this problem, is that you CAN list all the factors you should consider -- price, quality, supply, etc.) and that you have the skills required to properly consider your data once you gather it. If your working assumption is correct here, you probably will arrive at a locally, maybe even globally, correct decision. Locally -- means you have made the right choice, based on the info you gathered; globally -- means you made the right choice, even if you didn't consider every factor in the universe; if you had, you would have still picked the choice you did!
Warranted assumptions -- those which knowledgable observers would agree you were correct to make
Hidden assumptions -- about the same as unconscious assumptions -- except, maybe just a little more hidden -- so, for example, none of you peers would have considered them, either, not just you!
Value or belief assumptions -- assumptions you make about what others around you value or believe. You can't mistake what YOU value or believe, by definition! -- Although, you may certainly be temporarily deceived by other people who persuade you of false beliefs (that's the whole idea behind advertising!). Take note that they must first persuade you that they HOLD these beliefs, and subsequently that you should HOLD these beliefs, too. If you are on top of things, that gives you two opportunities to question the validity of what they are proposing.
-- Hope that gives you some basic grounding; you can certainly question more people, and get other opinions too.
-- Cheers, --Mr. d.