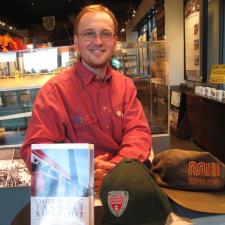 The difference between a topic sentence and a thesis statement is that the thesis statement defines your specific argument on the essay topic at hand, and is written at the end of your introduction to set the tone and direction of your paper from that point forward.
Whereas a topic sentence briefly introduces the main idea of the given paragraph, typically transitioning from the closing sentence in the previous paragraph contextually.
Definitely include examples of evidence along the way so that your essay or research report has credibility and important factual information to support your reasoning along the way. Also always make sure to cite your sources properly, according to the assignment guidelines (i.e. MLA or APA format), and/or in the form of a separate bibliography/works cited page at the end of your paper.
Your conclusion should restate your thesis statement in general terms (not necessarily word-for-word like you wrote it at the end of your introduction), and wrap up your argument effectively contextually, with a solid punch line of a closing statement to give your readers something very valuable to remember going forward (which of course should remain prevalent all throughout your research paper or essay).
Good luck with the writing and research! I would be happy to provide you with further tutoring assistance if you are interested!