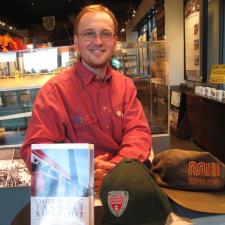 Hello Eulalie,
Since this assignment is rather subjective in nature, you can formulate your own educated opinions pertaining to the subject matter at hand. There are no right or wrong answers to the questions posed.
Generally speaking: politicians make promises for a wide range of reasons. Running for and remaining in any political office is a huge responsibility and therefore requires enormous efforts of outreach and bold visions in order to win votes from citizens to help a political candidate achieve the "promotion" they are/have been actively seeking for years on end. That has a lot to do with their decision making before entering office. But as well all know, absolutely anything can happen after a politician wins and then enters office, so it is up to the individual political leader him-/herself to think and act quickly, cleverly, and most of all knowledgeably and experientially when it comes to tending to delicate, urgent matters as they pertain to their "land" and the role they play in terms of leadership and corresponding decision making from the top down.
I repeat: these questions are open-ended. All you have to do is consult your own notes, along with your own cumulative outside knowledge of how world leaders have tended to operate from their posts throughout history. Feel free to provide examples in your written response as well, as they will help to defend your thesis statement.
Good luck with the writing!