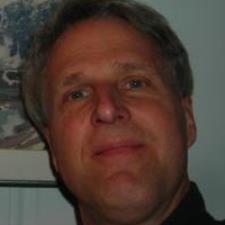 Stanton D. answered • 12/11/19
Tutor to Pique Your Sciences Interest
Hi Jane I.,
Ah yes, there's another of your copious questions. (At last we meet). You don't need Wyzant help to figure out how to use a Normal Probability Distribution table, Google it as images and interpret what you find there. Realize that your tabular probability values reflect deviations from your mean normalized by (== divided by) your standard deviation. The only other thing you need to look for is, is it a one-sided or a 2-sided distribution table, i.e. is it the probability of being extreme in either direction from the mean, or in just one direction (such as in the question you are asking). You can figure that out since ~67% of random data lie within +/- 1 sigma of the mean (thus, ~33% at 1 sigma means a 2-sided table, etc.)
-- Cheers, -- Mr. d.
P.S. If you're still at sea on the topic, perhaps you should seek 1-on-1 tutoring, enough to get you back on your feet?