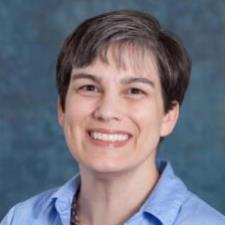 Lisa B. answered • 05/25/19
Professor Helping Students Succeed in Science, Math for 20+ Years
Let's set up equations to describe our number set then solve them.
First: "The mean of the 5 smallest numbers from a group is 15"
If we set the sum of the five smallest numbers to equal x, we can say x/5 = 15, or x = 75.
Next: "the mean of all the numbers of the group taken together is 17"
Let's call the sum of all of the numbers equal to y, and n can be equal to the number of digits in the set. That allows us to say y/n = 17, or solving for y, y = 17n.
Finally: "If the mean of the numbers leaving the smallest five oi is 18.25"
Leaving out the smallest five can be expressed as y - x. Taking the mean of them means we'd have to divide the the number of digits, minus the smallest five: n - 5. This tells us the average is (y-x)/(n-5) = 18.25.
To solve our problem, we'll use x = 75 and y = 17n in the last equation to solve for n, the number of digits in the number set:
(y - x)/(n - 5) = 18.25 Our equation.
(17n - 75)/(n - 5) = 18.25 Substitute values for x and y.
17n - 75 = 18.25 (n - 5) Multiply both sides by n - 5 to get rid of that denominator.
17n - 75 = 18.25n - 91.25 Distribute 18.25 to both terms inside the parentheses.
17n + 16.25 = 18.25n Add 91.25 to both sides.
16.25 = 1.25n Subtract 17n from both sides.
n = 13 Divide both sides by 1.25 to solve for n.
There were 13 numbers in the set.
If you'd like me to talk you through this explanation, I'm available for lessons!