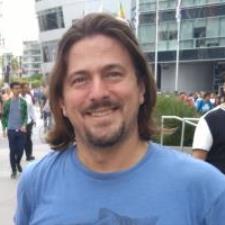 Max M. answered • 02/02/17
Harvard grad, experienced SAT tutor
I'm only just seeing this, and it's been months since you posted, but if you're still looking for an answer, I'll start and you can tell me if you'd like more feedback.
It's not clear from your intro paragraph what your theme is. You mention the American Dream and its wide range, but you don't define it or lay out what your take on it is going to be. It's broad, but so, it appears, is the scope of your essay. So most broadly, what is this paper about? Is it about, for instance, how many different ways the American Dream can play out, and what unites all these stories even though they appear so different? Or is it about how undefined the American Dream is, and in the end it's an illusion that no one can ever attain? Or something else. Your intro paragraph should map out the road ahead, tell me what you're going to prove and how you're going to prove it--that's the big content note.
On a smaller scale, you have a tendency to mix up pronoun agreement. Lots of instances of "one" matched with "they" or "their," that kind of thing. "One displays *one's* dreams," etc. Or if you don't like the sound of that, "People display their dreams..." "Everybody," in your conclusion paragraph, is singular also, but used as plural.
Last note for now is stylistic. Who are you talking to, and in what context? It starts off like a formal academic paper, putting some emotional distance between yourself and your subject. Later, your voice becomes informal and chatty: "think about it!" and your piece about the stockbroker. Either is fine, but switching between them is jarring. If you're writing this to wake your friends up to a larger truth that they've been missing, you'll write t his very differently from if you're analyzing historical trends at an academic conference.