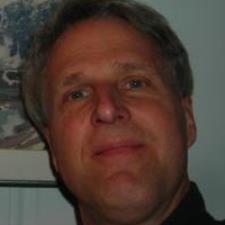 Stanton D. answered • 06/27/21
Tutor to Pique Your Sciences Interest
Hi Maddie D.,
You will find, as you read your physical science textbook??, that #1-4 are true. These are just general statements about what ocean currents do -- carry "cold" from the poles towards the equator, and "heat" from the equator towards the poles. The global and seasonal wind patterns -- those aren't directly driven by ocean currents. You SHOULD be able to reason that out, since seasonal winds change with the seasons, but ocean currents are constant year-round. And by now you SHOULD know that the global wind zones are set up by air trying to do the same thing, but complicated by moisture, and by getting deflected by the Coriolus Force. You SHOULD be able to visualize the Earth in space, spinning the correct direction, and follow the winds from the N pole into the first Coriolus turn. And you should just memorize, perhaps, the pattern of the winds from that as a reference. (i.e. from the N pole, zones at ground level blow E, W, E as you go towards the Equator. And the same in the S hemisphere.)
Otherwise -- why the global wind patterns break up into 3 zones in each (N/S) hemisphere -- for that, you have to learn why air rises (it's moist) or falls (it drops moisture thus becoming dry), and where that happens (there's two bands on Earth where most of that moisture drops out of the air!). So you have to keep track of Coriolus force, and air moisture and whether air moves first high or low in each zone. If you do follow that, and learn the why's, then you can re-create the global wind patterns yourself at any time. Such as for a cumulative test --
-- Cheers, -- Mr. d.