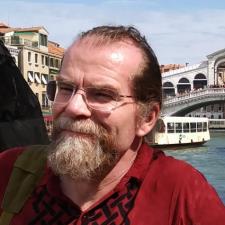 Sadly, both the Wilson Administration and the people of the United States to a large degree betrayed the ideals that President Wilson claimed the nation was fighting to defend.
This should not come as too much of a surprise. The United States, in the year when the country entered World War I (1917), was a nation in which the civil rights of well off white male Protestants were protected, while the rights of most other peoples were routinely violated. This included the rights of women, of poor and working class citizens, of Native Americans, of African Americans, of Hispanics, of Asians, of Jews, of Catholics, and of recently arrived immigrants, legal or otherwise.
These injustices were exacerbated by the Wilson's Administration vigorous promotion of conformity in support for the U.S. war effort. The definition of what it meant to be a patriotic American all too often amounted to being a member of the well off Anglo-Saxon Protestant mainstream. As such, those who were not well off Anglo-Saxon Protestants were looked upon with suspicion: Native Americans, African-Americans, Hispanics, Asians, Jews, Catholics, and immigrants in general.
This atmosphere of discrimination and injustice, which all too often degenerated into both police and mob violence, was stoked by government wartime propaganda and compounded by broad legislation that identified and prosecuted 'unpatriotic' behavior - making criticism of the government or the armed forces a crime. Nor did this end with the Armistice (11 November, 1918) that ended the war. The immediate post-war period saw a disgraceful rise in racial bigotry - returning African-American soldiers who has served their country were lynched for being 'Uppity N-----s' - and xenophobia increased with the 'Red Scare' in response to the Communist Revolution in Russia - immigrants were viewed with suspicion as potential Communists. Moreover, the 'Red Scare' was used as a convenient justification for the owners of major businesses to enlist local and Federal Government in fighting organized labor, breaking up labor unions so that the owners of these businesses could keep wages low, hours long, and working conditions unsafe (which meant more profits for them and their investors).
When the United States is engaged in a war, it is necessary to take precautions to prevent the enemy from obtaining useful information that could lead to battlefield defeat and the death of U.S. service people. This, however, does not require the abandonment of the Bill of Rights. All too often in its history, members of the Federal Government have accused those who have asked legitimate questions - questions that in no way threaten national security - of being unpatriotic, even of being traitors to the country (when, in fact, these members of the Federal Government are simply afraid of being held accountable for their wrongdoing).
Too many primarily white males have - and continue to - justify the violation of the Rights of minorities during wartime in the name of national security. Such individuals feel unquestioning certainty of the justice of their position (while their Civil Rights remain untouched). They have no appreciation - nor do they seek to acquire an understanding - of the experiences of anyone of a different race or class.