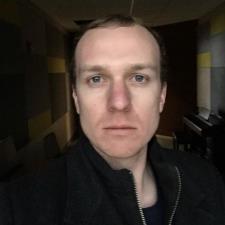 Arthur E. answered • 04/12/19
National Geographic Education Coordinator
Let us begin by saying anything we know about the atom today might be changed tomorrow. Science is constantly learning new things about the atom as more atom-smashing machines are built.
Oddly enough, the word "atom" comes from the Greek and means "not divisible." The ancient Greeks thought an atom to be the smallest possible particle of any substance.

Yet today we have found more than 20 different particles in the core of the atom! We know the atom is made of electrons, protons, neutrons, positrons, muons, neutrinos, mesons, and hyperons. Electrons are particles that carry a tiny negative charge of electricity. The proton, about 1,836 times as heavy as the electron, carries a positive charge of electricity. The neutron, still heavier, carries no electric charge at all. The positron, about the size of the electron, carries a positive charge. The neutrino, about one two thousandth the size of the electron, has no charge. Mesons may be either positively or negatively charged. Hyperons are larger than protons.
How all these particles or charges are held together to make up the atom is still not known to us. But these atoms make up the elements and they differ from each other. One way they differ is by weight, and thus elements are classified according to atomic weights. For example, hydrogen is "1" on this table and iron is "55." This means that an atom of iron is 55 times as heavy as an atom of hydrogen.
But these weights are very small. A single atom of hydrogen only weighs about one million-million-million-millionth of a gram! To give you another idea of how small atoms are, let's see how many atoms there would be in one gram of hydrogen. The answer is about 6 followed by 23 zeros. If you started to count them and counted one atom per second, it would take you ten thousand million million years to count all the atoms in just one gram of hydrogen!