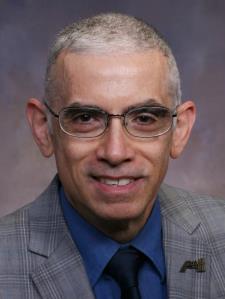 Arturo O. answered • 01/06/18
Experienced Physics Teacher for Physics Tutoring
Each increase of 1 in the earthquake strength scale corresponds to an increase by a factor of 10 in the strength of the earthquake.
Let x5 = strength of a magnitude 5 earthquake
The strength of a magnitude 6 earthquake is
x6 = 10x5
For a magnitude 7 earthquake,
x7 = 10x6 = 10(10x5) = 100x5
The magnitude 7 earthquake is 100 times as strong as the magnitude 5 earthquake. The 100 comes from the increase in the scale from 5 to 7, which is an increase of 2, so you multiply the strength of the weaker earthquake by 107-5 = 102 = 100, and that gives you the strength of the stronger earthquake.