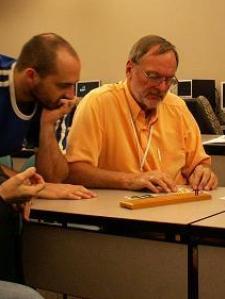 Kenneth S. answered • 11/27/17
I unveil the mysteries and secrets of trigonometry & you'll love it.
θ = sin-1(¼)
This can be found using a calculator: 14.4775 degrees. (Not Exact)
Now you asked find theta+pi/6 in quadrant 2"
1. theta + pi/6 is an angle not in quadrant 2 (it's 44.4775 deg.)
2. perhaps your question meant something else; please review.
3. there is, of course, an angle in quadrant II having the same sine; namely 180-14.4775 deg.