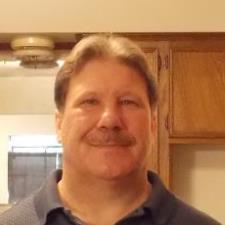 Jacob N. answered • 06/15/21
25 years of experience teaching high school chemistry!
Moles to moles takes one step.
The problem can be set up like this:
(9.67 mol H2O) X (4 mol NO / 6 mol H2O) = 6.45 mol NO
The balanced equation tells us that for every 6 moles of H2O that are produced, 4 moles of NO are produced.
On your calculator, you can first multiply 9.67 X 4, which equals 38.68
Then go 38.68 divided by 6 and you will get 6.45