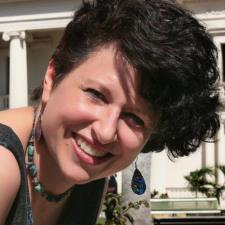 Lauri J. answered • 01/20/21
BA in Languages; Career in Spanish-Language Communications
Hola - I haven't taken this type of exam since 1984, so I'm not familiar with the current exam. But I congratulate you for doing this, as in my experience taking the exam helped me graduate with my BA more quickly as I carried all those credits over to college.
1) Definitely familiarize yourself with the exam rules and structure. I don't know if there's a prep class for this one, but for my GMAT I took a summer-long prep class and it helped immensely to understand the "test-taking" expectations and it brought a lot of confidence going in.
2) For literature, I would revisit all the Latin American/Spanish (if both are included) texts you've read and document the genres, topics etc for each in your notes. Then, think about the texts you haven't yet read, but are aware of, and consider reading those or at least getting notes online so you're somewhat familiar. You'll want to have specific examples of timelines, genres i.e. magic realism), recurring concepts/topics.
3) As for culture, I don't know your related travel history, but if you have traveled to Latin America/Spain I would revisit your photos, journals, memories and pull out key learnings you had. Another easy way to access cultural topics is through film. Look up both popular movies (i.e. Coco, Pan's Labyrinth) and more classic films that bring culture in in a big way (i.e. Like Water for Chocolate, House of Spirits, Amores Perros, In the time of the Butterflies, Love in the Time of Cholera etc). Document timeline, genre, storyline and cultural elements you notice for each, because you can pull in those examples.
Again, I'm proud of you for being forward-thinking and taking this on. You'll rock it!
Lauri Jordana