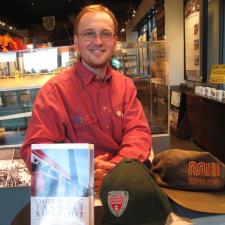 Make as many connections as you can between the math that is taught in school and how it relates to aspects of everyday life.
Examples: handling money properly and effectively (namely when carrying out the following rituals: banking, everyday shopping and retail, and especially when paying taxes and everyday household utilities [or when paying mortgages and making down payments accordingly), cooking and baking, constructing geometric measurements for architecture and landscaping, geography, sports or electoral statistics, in addition to different scientific elements of physics and chemistry accordingly.
Have your students create projects reflecting the above mathematical material in different diverse ways, and then present them in person or online where and when appropriate. If possible, take your students on field trips to local venues like retail outlets, banks, economic institutions (that are currently open to the public) and have them make mental notes of all mathematical means around them therein. Have them tabulate statistics pertaining to sports games (and regular seasons and postseasons if your pupils are especially interested in this particular field), follow the current election electorally and compare the present status of the 2020 Election to the outcomes of previous elections (local and presidential) on the electoral-statistical-geographical scale.
There are so many possibilities, but I hope that the above suggestions prove helpful for you and your pupils in the very near future! Good luck with the homeschooling!