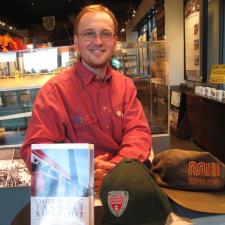 Well for one thing, there were the rapid birth of the Baby Boom Generation (a.k.a. Baby Boomers) from 1946-1964. The Baby Boomers were the largest generation until the birth of the Millennial Generation took place from 1982-2002.
Secondly, the Postwar Boom also brought about a return to the more traditional family lifestyle--with husbands/fathers working 40-hour days to "bring home the bacon" and help their families remain financially stable as America recovered economically from World War II. During that time (the 1950s), women became stay-at-home mothers-and-housewives taking care of their kids and obeying their husbands.
This completely traditional modus operandi did not sit well with the Baby Boom Generation and even the War Babies before them (born from 1941-1945), who took advantage of their generational coming of age in the 1960s to bring about enormous social change through creating a groundbreaking countercultural revolution that challenged the old norms and dictated much of the sociopolitical outlook of the decade(s) that followed in the United States of America, extending across the globe before too long.