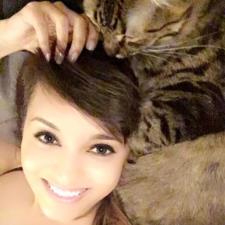 Maliha A. answered • 04/11/20
Math, English, ACT/SAT Tutor Specializing in 9-12 and Early College Ed
SEMICOLON
A semicolon is often used to connect two related sentences. Instead of using a period, use a semicolon to show that these sentences are connected.
Example
I feel overwhelmed; my final is coming up in less than a week.
Note that if we used a period instead of a semicolon, these would still be two complete sentences.
Less commonly, semicolons are used to separate items in a list when those items themselves contain commas.
Example
I have Math, English, and a free period on Mondays and Wednesdays; Physics, Chemistry, and History on Tuesdays and Thursdays; and Drama, Art, and Dance on Fridays.
COLON
A colon can be used to introduce a quote or a list.
Example
As Walt Disney famously said: "The way to get started is to quit talking and begin doing."
I have three dogs: Max, Jack, and Baby.
A colon can also be used to join two clauses in order to provide a definition or explanation.
Example
She finally knew why her cat was so upset: there was a thorn in his paw.