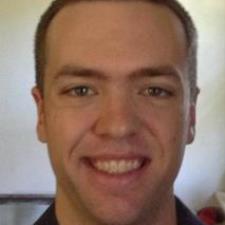 Robert B. answered • 12/01/12
Experienced (15+ years), Patient, Effective.
Perhaps a Truth Table might shed some light on this. Below is a TT for "if p, then q."
p. q. if p, then q.
T. T. T.
T. F. F. [note this case. "if T, then F" = F.]
F. T. T.
F. F. T.
Notice that an implication "if p, then q" is only F when then premise, p, is T and the conclusion, q, is F.
This is also the only case the negation of an implication is T.
So considering this, we see that a negation of an "if-then", being true in only one case, cannot also be an "if-then", which is T in three cases.
Incidently, the negation of "if p, then q" is "p and (not q)."
Hope that helps.