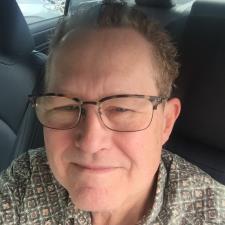 Bob A. answered • 01/28/15
20 Years Making Science and Maths Understandable and Interesting!
The laws for homeschooling differ in every state.
In most states the government
-
- can require that every child receive an education,
- cannot stop anyone from homeschooling,
- can require that the state or superintendent know all the students
not attending public school (even private school students) and where they are,
- can require that curriculum and lesson plans be submitted,
- can require testing or other proof of "adequate yearly progress",
- cannot dictate who the teacher(s) are or what qualifications the teacher(s) have,
- and in some places (like Massachusetts) you have the right to still
play on the sports teams and other extracurricular activities, etc.
You need to check the Connecticut laws
.
There are many homeschool associations, some national, some statewide, some local. There are very often groups of parents in each town that homeschool and work together sometimes sharing the load of teaching, hiring, and even putting on proms and graduations for the group. You should contact these people.
Many groups (ike religious organizations) have homeschool groups with curriculum and textbooks all set up.
There are online classes too. And don't forget the community colleges!
Definitely DO
make sure you check out the background of any group, their philosophy, their educational philosophy, and the curriculum to
Make Sure
if fits in with your beliefs and ideals about both life and education.
Do a Google search for Connecticut laws (connecticut homeschool general laws) and/or go to the state website and look for the laws online - all the state laws will be online. Find the chapters and sections for education.
Do a Google search for Connecticut groups.
Ask in the superintendents office - they will know the homeschoolers in town.
(but because of privacy they may not be able to say too much)
Here are some links to help you get started.
This 1st is a place with the laws of most of the states.
http://homeschooling.about.com/cs/supportgroups/a/hsingusa.htm
Examples of online courses and curriculum, the 1st is excellent.
http://www.time4learning.com/index.htm
http://www.homeschoolacademy.com/
There are many many others.
These are Massachusetts groups but you can learn some good stuff there;
and they might help you find Connecticut groups.
http://mhla.org/index.htm
http://www.ahem.info/
http://www.examiner.com/article/homeschooling-101-massachusetts-homeschooling-law
http://www.mass.gov/courts/case-legal-res/law-lib/laws-by-subj/about/education.html