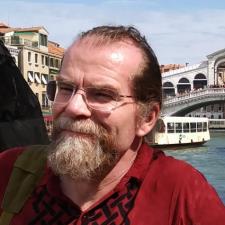 If one limits oneself to the kingdoms of England and France during the High Middle Ages (1000-1300) and the Late Middle Ages (1300-1480), I can think of only one example of specifically light cavalry in use by at least one of these kingdoms in Europe during these two periods of the Middle Ages. First cited in a document of 1296, the Kings of England employed a form of light horseman known as Hobilars, thought to have derived their name from a small breed of ponies, called a 'hobby', that these soldiers rode. The Hobilar originated in Ireland, where most horsemen, be they native Gaelic Irish or Anglo-Irish (the mixed race descendants of the 12th century Anglo-Norman invaders) would, by mainstream European standards, qualify as light cavalry (see James F. Lydon's article "The Hobilar: An Irish Contribution to Medieval Warfare." The Irish Sword: The Journal of the Military History Society of Ireland, Vol.2, Issue No.5 (1954), pp.12-16).
Essentially, the Hobilar evolved into a form of mounted infantry and, in turn, were superseded by mounted archers (not to be confused with soldiers who used their bows from on horseback - these were infantry archers armed with the famous longbow who used their horses exclusively for transportation).
The Medieval serjeant, a type of non-noble cavalrymen, could also serve as a form of light cavalry, though they usually wore only slightly less armor than a typical knight.
Of course, beyond the kingdoms of England and France, different forms of light cavalry were in use in Spain, Central Europe, the Balkans, and especially East Europe.