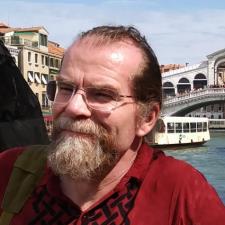 So far as I understand it, beginning in the Neolithic era, when human beings discovered how to raise both crops and domesticated animals, they began clearing forests in order to make open fields in which to plant their seeds and grow different forms of grain. The extent of the woodlands that were cleared to make way for agriculture would naturally have depended upon the size of the human population (cutting down trees and removing stumps requires a great deal of time and manpower).
By the time of the Iron Age, the southeastern portion of the Island of Britain (what is today England) would have been a patchwork of forests, fields, and marshes. Whatever predominated was dependent on the density of the local population. For instance, there would have been more farmland under cultivation near one of the great hill-forts because this would have been a focus of political and military power where more people would be residing. When the Roman Empire conquered the island of Britannia (as they referred to it), they founded cities and fortresses, which they connected with a network of paved roads. While it's unlikely that the lifestyle of the average Celtic British farmer changed much under Roman rule, the Romans would have ended the inter-tribal warfare common among the Celts and would have opened up new opportunities - both through the peace that they imposed and the connections with an enormous Empire - for economic activity. To what extent this promoted an increase in the population within Britain and, therefore, an increase in the amount of land being used to grow crops is unclear.
In any case, the overall picture would have been the same as before the arrival of the Romans: a patchwork of forests, fields, and marshes. There were areas near the coast where marshes predominated, there were other places that contained 'Great Forests', but the average location would have had a mixture, with groups of farm fields separated by patches of forest of varying size and sections of marshland alongside waterways. This is what the invading Angles, Saxons, and Jutes would have found when they set foot in southeastern Britain. There may have been more fields under cultivation than back in their homelands of, what is today, southern Denmark and northern Germany, but it wouldn't have looked unfamiliar (except, of course, for Roman towns and cities, of which there were none in what the Romans called Germania).