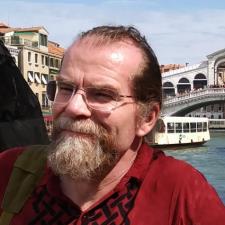 The simple answer is that the Burgundians were one among the many Germanic peoples who took possession of part of the Western half of the Roman Empire beginning in the 4th century. As such, the Burgundians, along with the Franks, the Goths, and the Vandals (among others), contributed to the so-called 'Fall of the Roman Empire.'
It should be noted that while these Germanic peoples certainly fought against 'Roman' Armies (themselves usually containing units from Germanic tribes allied to Rome), voluntarily or otherwise, Germanic 'barbarians' such as the Burgundians settled within the frontiers of the Roman Empire and became the actual rulers of larger and larger sections of the Western half of the Empire until the Western provinces were lost to the Empire (the Eastern half survived the so-called 'Fall of the Roman Empire' and was renamed by later historians as the 'Byzantine' Empire).
These Germanic peoples who took control of the Western provinces of the Roman Empire, including the Burgundians, had already converted to Christianity (albeit, the Arian version, which the official Christian Church of the Roman Empire viewed as a heresy). They found themselves ruling over a large population of former citizens of the Roman Empire and were more than happy to co-opt the local Roman bureaucracy to govern their new kingdoms (the combination of the Latin spoken by these former Roman citizens and the Germanic languages spoken by the new 'barbarian' rulers ultimately produced what are called today the 'Romance' languages).
The independence of a Burgundian Kingdom in, what is today, southeastern France, ended in the year 532 when it was conquered by and absorbed into the growing Empire of the Franks (under Charlemagne, the Carolingian Empire). The name of the region survived as 'Burgundy', which became a Duchy.
During the late-Middle Ages (1300-1480), the rulers of the Duchy of Burgundy, the Dukes of Burgundy, sought to create a kingdom in all but name that would rival that of neighboring France. In 1363 the King of France, John II, bestowed the Duchy of Burgundy upon his son, Philip the Bold. Under four successive rulers - Philip the Bold (1363-1404), John the Fearless (1404-1419), Philip the Good (1419-1467), and Charles the Bold (1467-1477) - the Dukes of Burgundy acquired additional territory (notably in Flanders) through marriage, intrigue, and war. They took different sides during the Hundred Years War. In 1477, Charles the Bold was killed in the Battle of Nancy and King Louis XI of France seized the Duchy of Burgundy, ending its de-facto independent existence.
With regard to language, so far as I know, the people of Burgundy have spoken French. There may be a regional dialect or some variations, but - again, so far as I know - the language in Burgundy is French.