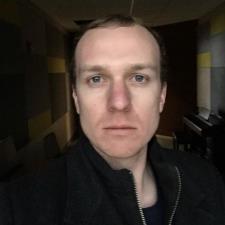 Arthur E. answered • 04/16/19
National Geographic Education Coordinator
Depends on what you consider a symbol. The modern symbol for gold is Au. That symbol is used as an abbreviation, and as a term in chemical equations. It comes from the Latin term for gold: Aurum. Auric acid is acid made from gold.
Historically, there have been many symbols for gold.
This is the most common one, renowned from ancient times as the "word" for gold. Gold has been known from about 2500 BC until now, and so this may very well have been a sort of hieroglyph for gold, before letters had been invented. It has been used extensively throughout the middle ages, and is still used today, mainly just as a decorative. It is carved into some of the stones in my science building. Across cultures and vast ancient lands, there have been many variants of the symbol.
Each of these represents a different sort of "font" if you will. A way to write gold to the best of the way a person learned it or to a preference of their personal style. Gold is one of the seven metals of alchemy (gold, silver, mercury, copper, lead, iron & tin). For the alchemist, it represented the perfection of all matter on any level, including that of the mind, spirit, and soul. The symbol for gold could also be used to represent the sun in astrology. In the eastern hemisphere, Chinese, Japanese, Korean and other societies in that region had completely different symbols for gold.

Here are just a few, out of many more you can view at: Periodic Table: Alchemy
So, there are many symbols for gold. In fact, any symbol you create can be called a symbol for gold. Your personal symbol for gold is the best way to represent it to you, because it is how you perceive gold. And what is reality other than our own perception of it? Think about it.