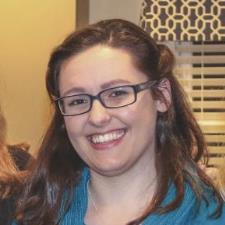 Alexandra D. answered • 04/21/19
Writer, Teacher, and Business Owner for Academic/Career Development
This is a complicated question with a lot of different factors at play. You could also argue about what counted as democracy, and which countries had it and when. For example, while the English parliament went through a period of interfering in the succession, it never actually elected the monarchs. The HRE and Poland both had elected monarchs, though there were very few electors (especially initially).
I'm assuming we're looking largely at the late Middle Ages here just to provide some limits.
One key factor has to be the size and composition of the territories. England was limited by being an island; Poland and the HRE were much larger, and made up of many smaller units that functioned largely independently. The rulers of those territories were almost entirely responsible for managing them, and progressively gained more power and rights relative to the central ruler. Before the Norman invasion in the 11th century, Anglo-Saxon England was made up of separate territories and also had an elected monarch. William the conqueror changed all that when he took over the entirety of England and made himself a powerful central monarch, though he granted land and rights to his powerful supporters, setting up a feudal system. England stayed united after that, and even when power devolved from the king the nobility unquestionably remained below him and still had restrictions on what they could do on their own lands, unlike the electors of the HRE and Poland (for the most part). Only the king could order traitors executed, national laws applied, and they couldn't print their own currencies.
In all three cases, monarchs had to give up power to the nobility primarily when they needed to raise taxes for wars, which shapes a significant portion of the proceedings. Poland and the HRE were large and on the continent, meaning they were much easier to invade and harder to defend. (The relative independence of the kings, dukes, barons, etc., also meant that they frequently fought amongst themselves, further preventing centralized power.)
Another factor to consider is the first major plague epidemic in the mid-1300s. The climate of Europe had been warm for a long time, and the population had exploded. In the lead up to the Black Death we saw the beginning of the Little Ice Age and a massive famine, partly from the climate change and partly due to the large population relative to food supply. The plague hit Europe and its weakened populace and wiped out up to 60% of the population (the number is debated and varied by location, although repeated outbreaks killed many more and kept the population low). This meant there was far more land than there were people to work it, and the cost of labor went up, as did the bargaining power of serfs. (Although Poland was largely unaffected by the plague because they closed their borders.) The nobility panicked, and in England particularly the crown and parliament (still composed of nobility) put extremely strict labor laws in place to try to prevent changes to the balance of power. They were partially effective at first but ultimately serfdom in England disappeared. Europe had a huge shortage of workers, and despite the efforts of nobility wages rose and property rights spread (the latter being one of the biggest factors in baby democracies- land owners have a major stake in the running of the country, and voting is usually restricted to property owners at first). In England you also saw the Peasant's Rebellion, which was ultimately put down with prejudice, but scared the king and nobility enough that they didn't try to raise taxes again. Instead they adjusted their strategy and participation in the 100 Year's War with France to account for the lack of funds.
Throughout this time you're starting to see more people with the right to vote in England, but it's still a tiny percentage of the population and can't really be called democracy.
English parliament still had much less power than the nobility of Poland and the HRE, and only convened when the king called for it. When England had weaker monarchs parliament flexed its muscles, but stronger kings and queens held massive sway over parliament, and in some cases didn't call it for very long periods of time.
Simplifying massively here, but ultimately overreach by kings led to revolution against Charles I, then reinstatement of Charles II after Cromwell died. Charles II didn't call parliament, correctly guessing that no one wanted another civil war and they wouldn't fight it. James II succeeded his brother and made his big mistake by trying to overtly bring back Catholicism (unlike Charles II, who kept his Catholic sympathies quieter). Parliament decided they were done, and invited William of Orange to come invade. William and Mary became king and queen, parliament got the Bill of Rights - and subsequently the Act of Settlement - and lo, England was on its way to being a proper constitutional monarchy. That said, it didn't become a full democracy with universal suffrage until the 1900s.
Poland the HRE experienced, at different points, attacks from without and rebellion from within, and eventually disintegrated. There wasn't one national policy, so the territories were governed differently and evolved differently. For instance, in the HRE territories were evolving toward modern nation states, but this was happening much faster in territories that had more boundaries based on former tribal lands than in territories established by imperial decree.
Really, English nobility had far fewer rights - or more accurately, less power - than the nobility of Poland and the HRE. Eventually that was probably a big factor in its movement toward being a true constitutional monarchy - the fact that it was a nation and not an empire meant a strong king could exert much more power, and, correspondingly, invite strong pushback from an established parliament of the nobility on whom the kingdom depended. A looser organization of territories had the luxury of ignoring what they didn't like, and the rulers of those territories didn't have to deal with big parliaments of their own.
But honestly, there are so many compounding factors in each country's evolution.