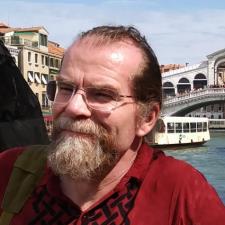 The simple answer is NO. One of the problems is the use of the term 'Vikings' in such a way that it suggests a monolithic group. At the beginning of the period during which Viking raiders (and later, conquerors) began to attack the Anglo-Saxon kingdoms of Britain, these raiders were not centrally directed by anyone in authority. Those Vikings who came from what is today Norway originated from a land of separate, independent communities. Granted, by the beginning of the age of the Viking raids those who came from what is today Denmark originated from a more or less united kingdom under a single ruler. But whether the raiders of the last decade of the 8th century and of the whole of the 9th century who attacked Britain came from Denmark or Norway, they were private ventures, led by local leaders who convinced enough of the men in their communities to gamble on crossing the seas and assailing coastal targets in Britain in hopes of gaining valuable goods and captives to be sold as slaves.
Whether or not most of the people in what is today Norway or Sweden were aware of Charlemagne's conquest and forced conversion of the Saxons of Saxony, the Danes, who were peripherally involved, were certainly aware of the spread of Christianity (at the point of a Frankish sword). There may well have been feelings of hostility towards this religion, though probably more because it was being employed as a feature of conquest by the Frankish rulers to the south. But this had virtually nothing to do with the activities of the Vikings.
It was the monks of the Christian monasteries who interpreted the attacks of the Vikings - which were a bolt out of the blue - as an attack on the Christian Church itself. In their eyes, the Vikings, who were pagans, were choosing to attack monasteries, steal alter pieces, destroy holy books, and enslave Christians.
But the reality of the Vikings' motives were different. Raids were intended to enrich the raiders. Targeting monasteries, therefore, made good sense. Monasteries were locations where there was a concentration of goods to steal and people to take captive. Ranging across the countryside to attack widely separated farms was less efficient and, because it would take longer, would increase the likelihood of facing a kingdom's military forces. Despite the Vikings' reputation as fierce warriors, when conducting a raid they were intent on avoiding any fighting against a kingdom's troops.
In short, whatever the early Vikings thought of Christianity (and it probably wasn't much), their chief concern, first and foremost, was making a profit