Melissa O.
asked • 07/30/14
Distance, Rate and Time Question
Tom Quig traveled 250 miles east of St. Louis. For mot of the trip, he averaged 70 mph but for one period of time, he was slowed to 10 mph due to a major accident. If the total time of travel was 7 hours, how long did he drive at the reduced speed?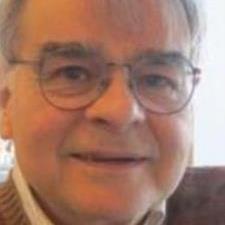 Michael F. answered • 07/30/14
Mathematics Tutor
t=time at reduced speed
70×(7-t)+10t=250
490-70t+10t=250
240=60t
t=4
N.B. 70×3+10×4=250
Still looking for help? Get the right answer, fast.
OR
Find an Online Tutor Now
Choose an expert and meet online. No packages or subscriptions, pay only for the time you need.
---