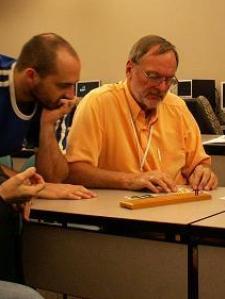 Kenneth S. answered • 09/18/17
Expert Help in Algebra/Trig/(Pre)calculus to Guarantee Success in 2018
The domain for s, the independent variable, is all positive numbers. The range for S, the dependent variable, is also all positive numbers.
Independent variable is s because you are free to choose any side length, and with that choice you can compute the cube's area. Variable s is the INPUT, variable A is the OUTPUT.
This function is continuous.
It's rather important to understand (and remember) these fundamental concepts.
As a coping tactic, I suggest that you pay greater attention to your math lecture and when reading the textbook. And as soon as you do not understand something, ask a question in class so that the teacher can do his or her job and you will be recognized as a student interested in learning.