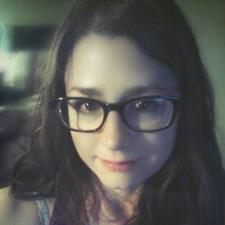 Kendra F. answered • 08/28/17
Patient & Knowledgeable Math & Science Tutor
So, there are a few ways to look at this problem. Let's start by defining the unknowns:
Number of Physicals, P (≤ 10)
Number of Office Visits, V
two variables require two equations to solve.
Let's start by writing an equation for money $$$ made per day:
M = 60V + 100P
Now an equation for time. (in hours)
9 = 0.25V + 0.75P
This second equation should be re-written for substitution.
0.25V = 9 - 0.75P
V = 36 - 3P
Substitute (36 - 3P) in for V in the second equation.
M = 60(36 - 3P) + 100P
M = 2160 - 180P + 100P
M = 2160 - 80P
From here you can probably see that the fewer Physicals the more money because there's that -80P . In fact, the best scenario would be zero physicals. 9hrs/0.25hrs = 36 office visits would bring in the most money.
You could also compare the rate for each;
Physicals 100$/0.75hr = 133.33 dollars per hour
Office Visits 60$/0.25hr = 240 dollars per hour
you can see that the hourly rate for physical is almost half that of the office visits.
Best scenario ; 0 physicals, 36 office visits