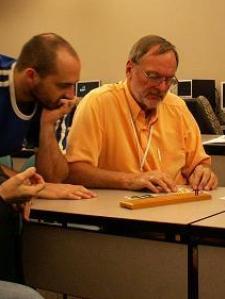 Kenneth S. answered • 08/08/17
Expert Help in Algebra/Trig/(Pre)calculus to Guarantee Success in 2018
The center must be the midpoint of AB.
Find coordinates of center, therefore, by using the midpoint formulas (in short, x,y)= (average x, average y).
Then you can find equation of that circle, easily, and see if (6,-1) satisfies it.
Or, as the part b directs, you can calculate distance from center to P and see if that equals the radius, radius being the distance from center to either A or B.
Time formulas!