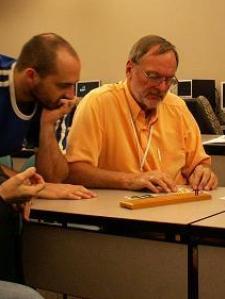 Kenneth S. answered • 11/28/16
Expert Help in Algebra/Trig/(Pre)calculus to Guarantee Success in 2018
Use a Venn diagram with three circles partially overlapping. Begin by placing the number 3 in that area which is common to all three circles. Then use subtraction to compute what number goes into the rest of these three regions:
intersection of Spanish & French
intersection of French & German
intersection of Spanish and German.
Get the idea? Consult examples like this that there must be in your class textbook and/or lecture notes, etc.