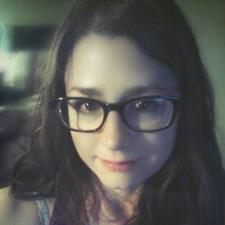 Kendra F. answered • 08/25/16
Patient & Knowledgeable Math & Science Tutor
Would the distribution of scores approximate a normal curve?

A. Number of movies a college student watches in a year.

A, would not because it's just one college student and there would be too few data points. Image this as a jumbled bar graph with #movies on y-axis and year on x-axis. This could be if it were plural and took a sampling of all college students from a larger population.

B. Reaction times to recognize a word as fast as you can on a computer screen.

B, would not have a normal bell curve because it's a measure of training/learning over time. Plenty of data points could be recorded but you would expect the reaction times to increase over time and eventually plateau.