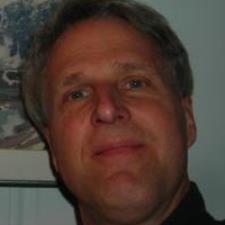 Stanton D. answered • 03/24/15
Tutor to Pique Your Sciences Interest
Cacita,
You might want to look up "Munsell Color" or "Color Wheel" or "Color Space".
Any sample of light (for example, the light reflected from an object) has both a detailed composition (measurable instrumentally, and expressed per one of several systems, such as "L*a*b*"), AND a subjective appearance (what it looks like to you). For the subjective description, the several qualities you would notice are: luminosity=value (how bright it is), hue (what color it is), and saturation (how much of the specific color, mixed with how much grey: a high saturation means the color is not washed out by grey).
What you will find when you view a color wheel, is the primary colors (red, yellow, blue) with the secondary colors between (orange, green, purple). These are hues (as is "yellow-orange").
Oddly enough, the actual light that your eye takes in, is some combination of the spectral colors: red, orange, yellow, green, blue, and violet, which it then processes for color detection into categories: yellow vs. blue, and red vs. green. The final detail of distinction among all the color-wheel colors is actually done in your brain.
There are many factors which affect what color you think you see (surround color, visual fatigue, light level, personal color differences (such as color blindness), etc.). Therefore, instrumentally measured colors are used whenever the results really matter!
I worked in an industry that used both visual and instrumental measurements. You'd be surprised at how difficult it is to get people to agree what is "white" paper!