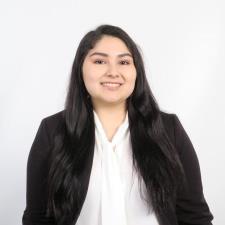 Stephanie G. answered • 01/06/21
Senior Engineering College Student
Known: total cost (y) is $21
each game (x) is $4
the played 4 games (m)
need to find: cost for shoes (b)
Equation: y = mx+b
21 = 4(4)+b
21-16 = b
b= 5
The cost for shoes (b) is $5
Known: The closest intersection visible is when Mo earns $5 for selling 2 boxes.
Divide both numbers by 2 to find how much Mo earns for selling 1 box.
Mo earns $2.50 for each box of cookies he sells.
Known: January profit is $8500 ; June profit is $19500
Infer: Number of months from January to June is 5
Divide the difference in profit by the difference in months to find the rate of change.
19500-8500 = 1100
1100/5 =220
The rate of change of profit for this time period is $220 per month