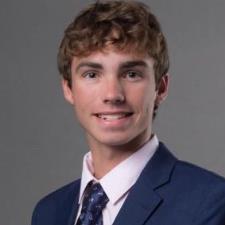 Jason M. answered • 12/16/20
Corporate Banking Analyst with degree in Finance & Data Analytics
First thing we need to know, is the number of periods the investment will be compounded. Because it will be compounded monthly for 4 years, we will have 48 periods (nper=48).
Because we will need $40,000 our desired "future value" (FV) for the account will be 40,000.
And finally, we no our interest rate is 9%, or 0.09.
What we do not know, is the amount we must invest every month to reach the 40,000, or the "Payment" (PMT) required.
nper = 48
FV = 40,000
rate = 0.09
PMT = x
The easiest way to do this is going to be in excel, with the CF function.
First we type:
=PMT(
It will then prompt for the following things
=PMT(rate,nper,pv,[fv])
We can ignore the pv, because that would be the amount of money we are starting with, which is 0.
After plugging our info in, it should look like:
=PMT(0.09,48,,40000)
*note the double comma after 48, indicating that there is no pv, or present value.
This should give us an answer of: -$58.46
This is negative because we made our Future value positive, and we will be depositing the $58.46 into the account monthly, to then be able to take out the $40,000 at the end.