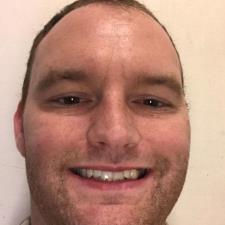 Jesse E. answered • 10/16/19
Masters in Chemistry specializing in preparing for ACT Science.
For this question, you need to know two concepts. One is that when an element loses an electron, the element's charge increases in positive charge. The other concept is the opposite: when an element gains an electron, the element increases in negative charge. This simple concept is difficult for students to grasp but make sense when you stop and think about it. For a review of this concept, please feel free to contact me.
To apply these concepts to the problem, Bromine has an extra electron, making its total charge a -1. Thus it has a total of 36 electrons. So we are looking for a nearby element that has an equal number of electron due to either losing or gaining electrons. Fortunately, when you look at the Periodic Table, we notice that the only element nearby is Strontium (Sr). It has 38 electrons when its charge is neutral. However, because it has a +2 charge, it will two electrons less with 36 electrons. Therefore, this is the correct answer.