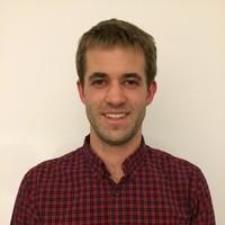 Hi Tamara!
We will need to model the scenario with 2 separate equations because we need to solve for two unknowns. Let's say that the Bennett family uses their sprinkler for B hours and the Hill family uses theirs for H hours.
Equation #1
The problem tells us that the Bennett's sprinkler uses water at a rate of 25L per hour; so we can say that in B hours, the Bennet family uses 25B liters of water.
We're told that the Hill family's sprinkler uses 15L of water per hour; so we can say that in H hours, the Hill family uses 15H liters of water.
The problem states that, in total, the two families use a combined total of 1075L
Putting this all together, we can say 25B + 15H = 1075 (equation #1)
Equation #2
Since we're told that the two families use the sprinklers for a combined total of 55 hours, we can say that B+H=55
Solving:
We can solve by substitution or elimination. I'll use substitution by solving equation #1 for H, and then subbing that result into equation #2.
Solve equation #2 for H: B+H=55 -> H=55-B
Plug H=55-B into equation #1: 25B+15H=1075 -> 25B+15(55-B)=1075 -> 25B+825-15B=1075 -> 10B=250 -> B=25 hours
Use B=25, to solve for H in either equation: B+H=55 -> 25+H=55 -> H=30 hours
And you're done!